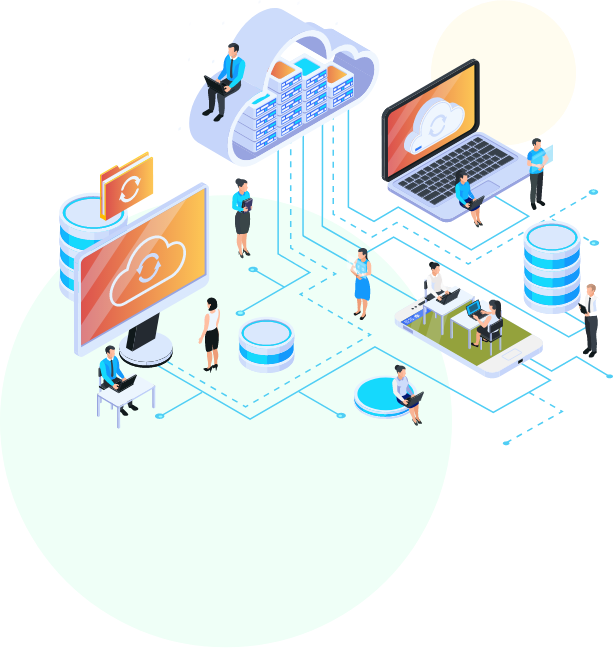 When you need help with organizing your business and want to protect your computers from outside threats but you're on a strict budget, Virtual Support Teks' cloud computing solutions can help.
Because our cloud computing services are fully scalable and available for a flat-rate fee, you'll never have to worry about an IT cost you can't cover. With no additional IT staff needed and no initial capital investment required, you can now direct your cash to more important, business growing prospects, and leave the little things to us.
When you sign up for Virtual Support Teks' professional cloud computing services, you'll find:
Security – Your business's vital systems and data will be protected from loss, and even theft.
Service and Support – We'll always be around 24/7 to serve your needs, and we'll monitor  your systems to prevent any problems in the first place.
Data protection – With our built-in data backup and secure data storage, you'll never again have to worry about losing your data in the event of any disaster.
Tools you can use – When you need to control and manage your systems, we give you easy to use, intuitive tools to help you along the way.
Ease of access – With our cloud computing solution, your employees can access their desktop and server applications from almost any device, anywhere they have an internet connection.
Talk to Virtual Support Teks today about making these cloud computing services in Cleveland work for you.
With the Virtual Support Teks team, you can:
Start using your time wisely – With the basics of your company under control, you can turn your attention to more profitable ventures.
Save capital for important projects – : With our flat-rate IT and managed services, you'll save cash every month that would have otherwise been wasted on troubleshooting.
Enjoy exemplary uptime – With Virtual Support Teks, there's no need to worry about network downtime. You can trust that your network will always be running when you need it.
From cloud services to data backup, our custom packages deliver exactly what you need without testing the limits of your budget.
If your company is in Ohio or a neighboring state, contact Virtual Support Teks today!
Call Now: 440-678-8357