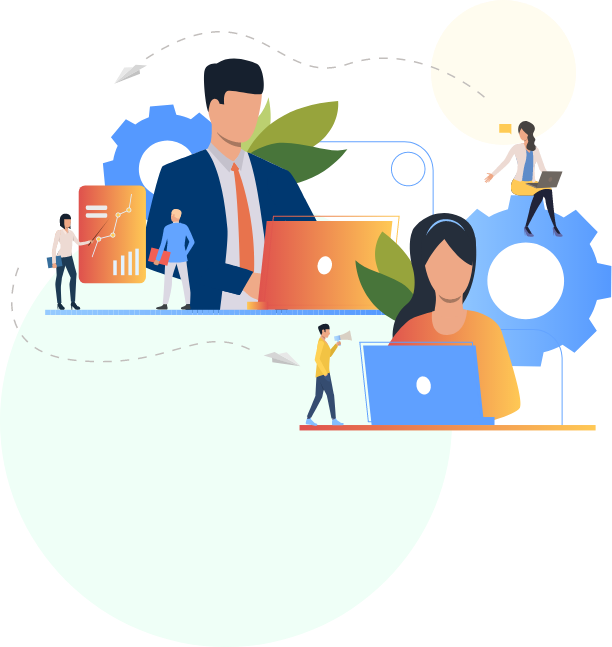 When you need managed IT services to maintain peak operation for your small business IT network, consider Virtual Support Teks. We'll manage all of your IT services for a flat-rate fee so you can focus your efforts on spurring revenue growth. Get the peace of mind you deserve, with Virtual Support Teks' managed services.
When you sign up with our managed services, here are some of the substantial benefits:
Tailored Packages – We know that every business has completely different needs. That's why we offer 100% custom packages for any business size or budget.
Predictable costs 24/7 –  For clients on our Full Service Plan, Virtual Support Teks doesn't charge you more when your network is down or a server fails. Our flat-rate fee covers all of that... whenever you need it done.
Ramped up productivity – Never stress again about network failures, as our managed services include round-the-clock monitoring of your computers and network to help prevent problems before they happen.
We are always available – Part of what makes our managed services so exceptional is that we are always available, regardless of time or holiday.
You can rest easy when you put your IT support needs in our hands. Contact us today for more information about our managed services.
What is IT Managed Services?
Managed IT services are a cost-effective solution for businesses to outsource their technology requirements. It allows businesses to have access to an in-house team of IT professionals without the costly overhead of hiring and maintaining employees. At Virtual Support Teks, we provide all your IT needs, from setting up new software to resolving any security system issues.
A Managed IT service is a type of outsourced IT support that makes it easier for businesses to manage the technology needs of their office and remote workers. With managed IT services, businesses don't need to hire multiple internal employees to handle all the computer maintenance tasks. Instead, they pay an outside provider, such as Virtual Support Teks, for their expertise in handling these issues.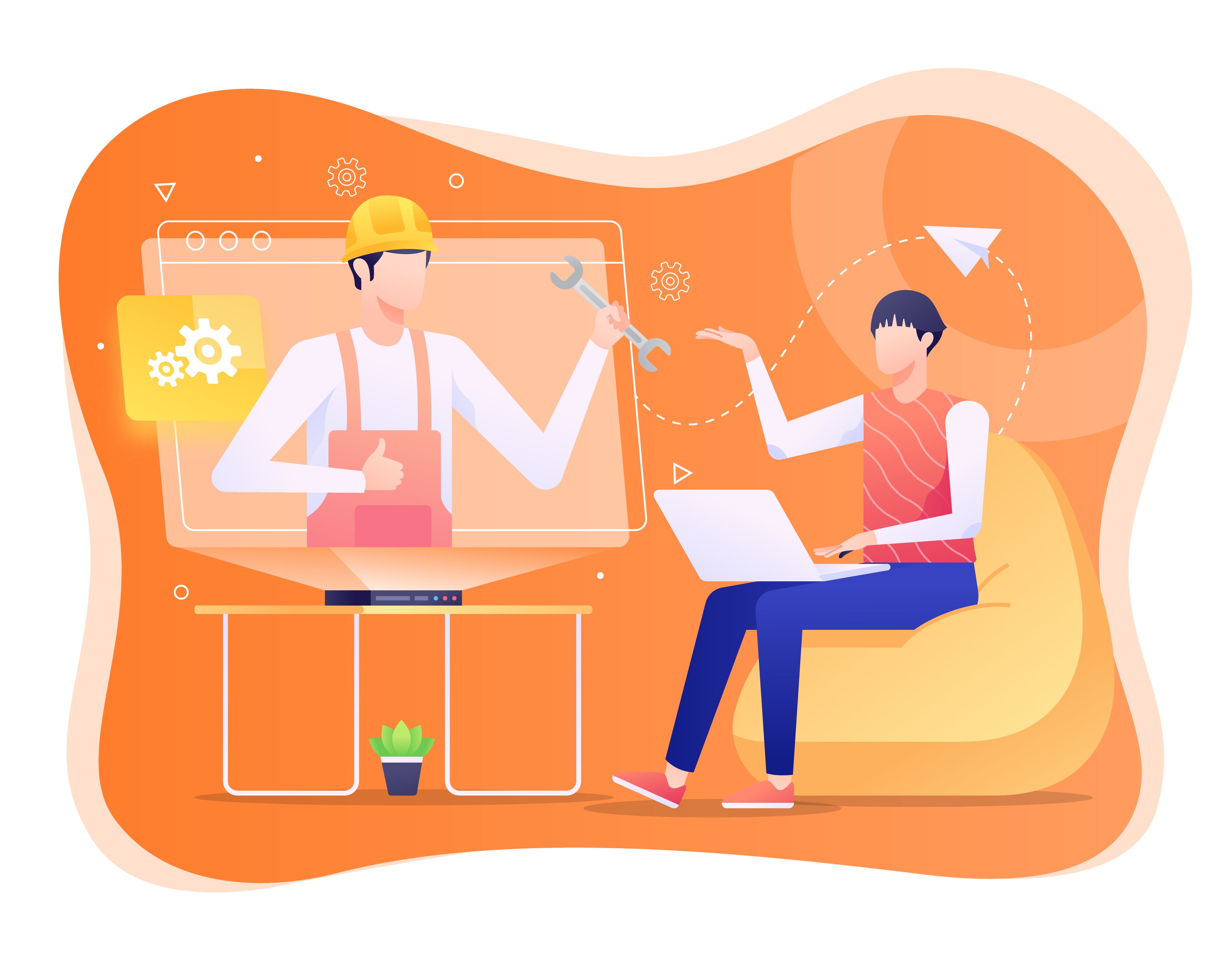 One of the key advantages of managed IT services is that they offer proactive maintenance and support. With a managed service provider like Virtual Support Teks, you don't have to wait for something to go wrong before getting help.
Our team of experts is always monitoring your network and devices, looking for potential issues before they become major problems. We use advanced tools and techniques to detect and resolve issues quickly, often before you even notice them. This ensures that your technology is always running smoothly, and that you can avoid costly downtime and disruptions.
What do you get with Managed IT Services?
Let's take a look at what you can expect from an IT managed service provider Like Virtual Support Teks.
Network Monitoring: Our managed IT services include regular maintenance and 24/7 network monitoring. We use advanced tools and techniques to ensure that your network is running smoothly and without any issues. This helps us detect and address potential problems before they become major disruptions. We use an APM system to monitor the performance of your applications, identify bottlenecks, and optimize their performance. This helps ensure that your applications are running at peak efficiency, which can improve employee productivity and customer satisfaction.
Software and Hardware Support.:
Our software and hardware support services include installing and updating software, configuring and maintaining servers, diagnosing and fixing hardware issues, and providing technical support to your staff. We use advanced tools and techniques to detect and resolve issues quickly, often before you even notice them. This ensures that your technology is always up and running, and that you can avoid costly downtime and disruptions. Our team of experienced professionals is trained to quickly fix any problems that arise on your computers or servers. We use best practices in management and can help prevent future issues from occurring. This ensures that your technology is always up and running, and that you can avoid costly downtime and disruptions.
Predictable costs and 24/7 support –  Virtual Support Teks offers a flat-rate fee for our Full-Service Plan, which covers all network and server issues. Unlike other companies, we don't charge extra for additional services. Our monthly fee covers all of your needs, and we are always here to help with any problem. With our predictable costs, you can avoid unexpected expenses and plan your IT budget more effectively.
We also provide 24/7 support to ensure that you can always reach us when you need us. Our team of experienced IT professionals is available around the clock to provide technical support and resolve any issues that arise. Whether you need help with a technical issue or have a question about your IT services, we are always here to help.
Around the Clock Monitoring – With our around-the-clock monitoring services, we can ensure that your network and devices are always up and running. This means that you can focus on running your business, while we take care of your technology needs. If you have any questions or concerns, our team of experienced IT professionals is always available to provide technical support and resolve any issues that arise.
As a business owner, IT-managed services can help make your company more efficient. Your employees will have access to reliable technology that allows them to focus on their tasks. Your IT-managed service provider will ensure that any new hardware is compatible with your existing software and operating systems. Your customers will benefit from having access to up-to-date technology when they interact with your business.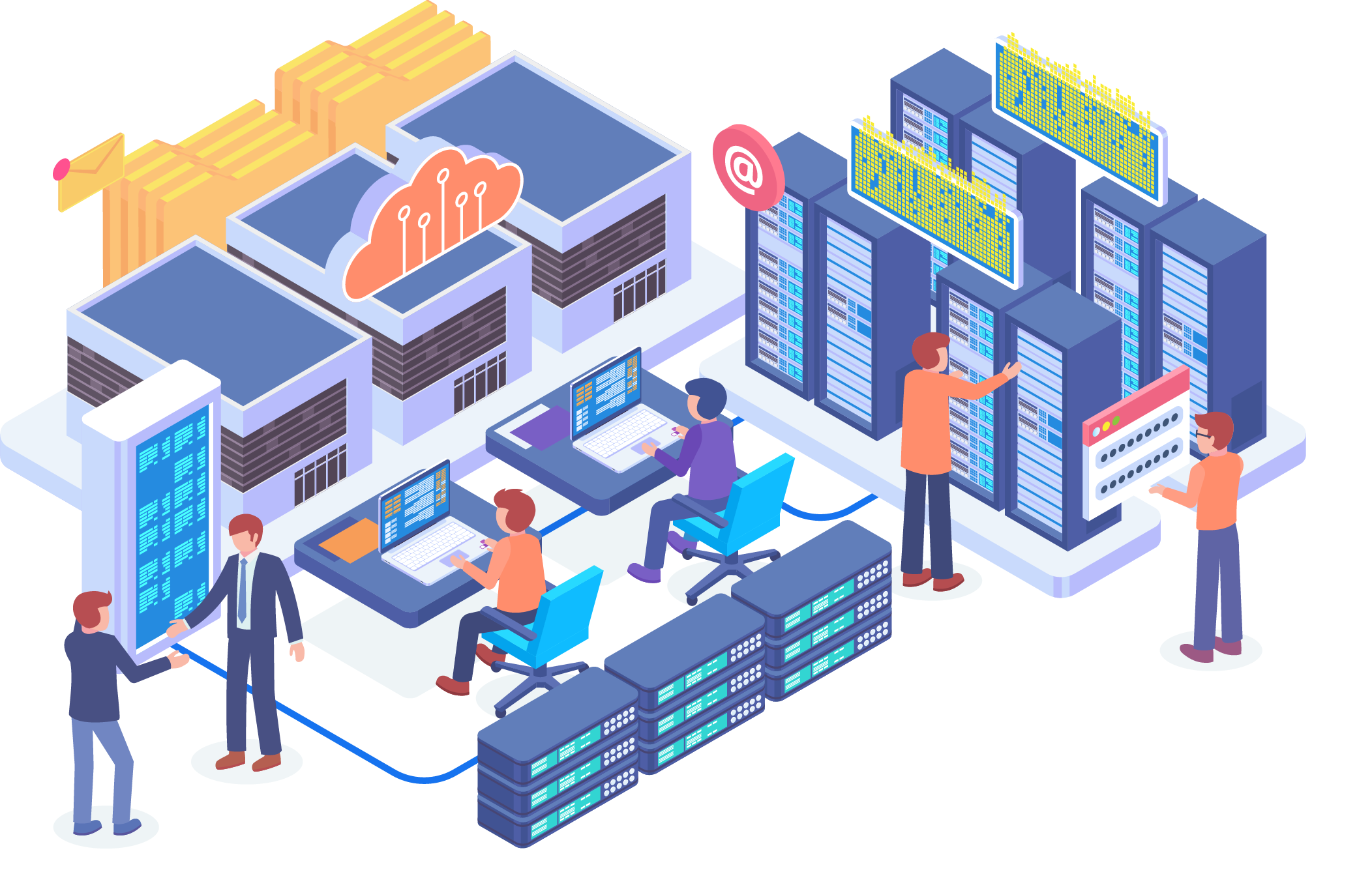 According to Red Hat, managed IT services are tasks handled by a third party, frequently in the context of business information technology services. The managed services model is a way to offload general tasks to an expert in order to reduce costs, improve service quality, or free internal teams to do work that's specific to their business. A company that provides these service offerings is called a managed service provider (MSP). Read the full article here
Yes! Managed IT services with Virtual Support Teks is very much worth it, especially for small businesses! It allows you to outsource your IT services at the fraction of the price of hiring a full-time IT professional. If you are a business in the Cleveland Area, contact us now to get started with our Managed IT packages! Contact us here
With Managed IT Services, you get monitoring, management, data storage and security (to name just a few) under one roof, there is no finger-pointing or blame when something goes wrong. Your managed IT solutions and support team with Virtual Support Teks will fix the problem. The centralized applications and servers improve security and stability. Managed services are hosted remotely in a virtual server environment. This facility usually follows international standards for security and control. Even if a natural disaster strikes your building or off-site location, your data is secure in a remote facility with backup power systems to ensure business continuity at all times. Round-the-clock service gives you peace of mind.
Read the Full Article By American Express here
Contact us to get Started with managed IT Services
We will be in contact as soon as posible!
With the Virtual Support Teks team, you can:
Start using your time wisely – With the basics of your company under control, you can turn your attention to more profitable ventures.
Save capital for important projects – : With our flat-rate IT and managed services, you'll save cash every month that would have otherwise been wasted on troubleshooting.
Enjoy exemplary uptime – With Virtual Support Teks, there's no need to worry about network downtime. You can trust that your network will always be running when you need it.
From cloud services to data backup, our custom packages deliver exactly what you need without testing the limits of your budget.
If your company is in Ohio or a neighboring state, contact Virtual Support Teks today!
Call Now: 440-678-8357