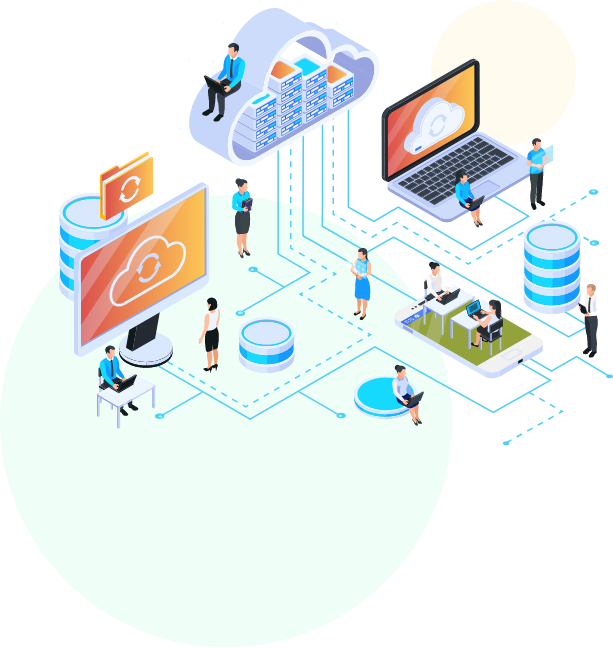 When you need help with organizing your business and want to protect your computers from outside threats but you're on a strict budget, Virtual Support Teks' cloud computing solutions can help.
Because our cloud computing services are fully scalable and available for a flat-rate fee, you'll never have to worry about an IT cost you can't cover. With no additional IT staff needed and no initial capital investment required, you can now direct your cash to more important, business growing prospects, and leave the little things to us.
When you sign up for Virtual Support Teks' professional cloud computing services, you'll find:
Security – Your business's vital systems and data will be protected from loss, and even theft.
Service and Support – We'll always be around 24/7 to serve your needs, and we'll monitor  your systems to prevent any problems in the first place.
Data protection – With our built-in data backup and secure data storage, you'll never again have to worry about losing your data in the event of any disaster.
Tools you can use – When you need to control and manage your systems, we give you easy to use, intuitive tools to help you along the way.
Ease of access – With our cloud computing solution, your employees can access their desktop and server applications from almost any device, anywhere they have an internet connection.
Talk to Virtual Support Teks today about making these cloud computing services in Cleveland work for you.
Why Virtual Support Teks is Clevelands Go-To Cloud Computing provider.
Virtual Support Teks is a cutting-edge company that specializes in cloud computing services. Our team of experienced professionals is dedicated to providing businesses of all sizes with the tools and support they need to thrive in
Whether you're looking to store and manage data, run complex applications, or streamline your operations, we've got you covered. Our cloud computing solutions are designed to be flexible, scalable, and highly secure, so you can focus on growing your business without worrying about IT headaches.
Superior security: Our advanced security system ensures your data remains safe and secure at all times. We use the latest encryption technology and keep our security protocols up-to-date to guarantee your data is always protected.
Constant support: Our team is always here to help. Whether you have a quick question or need more in-depth assistance, we are available to answer your queries and provide guidance.
Data protection: We take data protection seriously and will never share your data with anyone outside of our organization without your permission. We also have measures in place to ensure your data is never lost or accessed without your permission.
Your Info is Always Accessible: Our cloud computing solutions make it easy for you to access your data no matter where you are or how long ago it was originally stored. This means you can easily access old information from decades ago, without the worry of it getting lost or forgotten.
Don't miss out on the benefits of cloud computing. Contact us today to learn more about our services and how we can help your business thrive in the digital age
So, What is Cloud Computing?
Cloud computing is a revolutionary technology that allows individuals and businesses to access and store data, run applications, and manage their IT infrastructure on remote servers accessed via the internet, rather than on-premises. This technology is designed to provide users with the ability to access their data and applications from anywhere and at any time, as long as they have an internet connection.
One of the key benefits of cloud computing is cost savings. With cloud computing, organizations no longer need to invest in expensive hardware and software, as all of the necessary resources are provided by the cloud service provider. This can greatly reduce the upfront costs associated with IT infrastructure and allow businesses to better allocate their budget towards other important areas.
Another major benefit of cloud computing is increased efficiency. Cloud-based solutions are often much easier to use and manage than traditional on-premises solutions, enabling organizations to quickly and easily access and manage their data and applications from anywhere at any time. This can greatly improve collaboration and productivity, allowing teams to work together more effectively and get more done in less time.
Cloud computing also offers greater scalability than traditional on-premises solutions. As businesses grow, their IT infrastructure needs to grow with them. Cloud-based solutions can be easily scaled up or down to meet the changing needs of the organization, without the need for expensive hardware upgrades.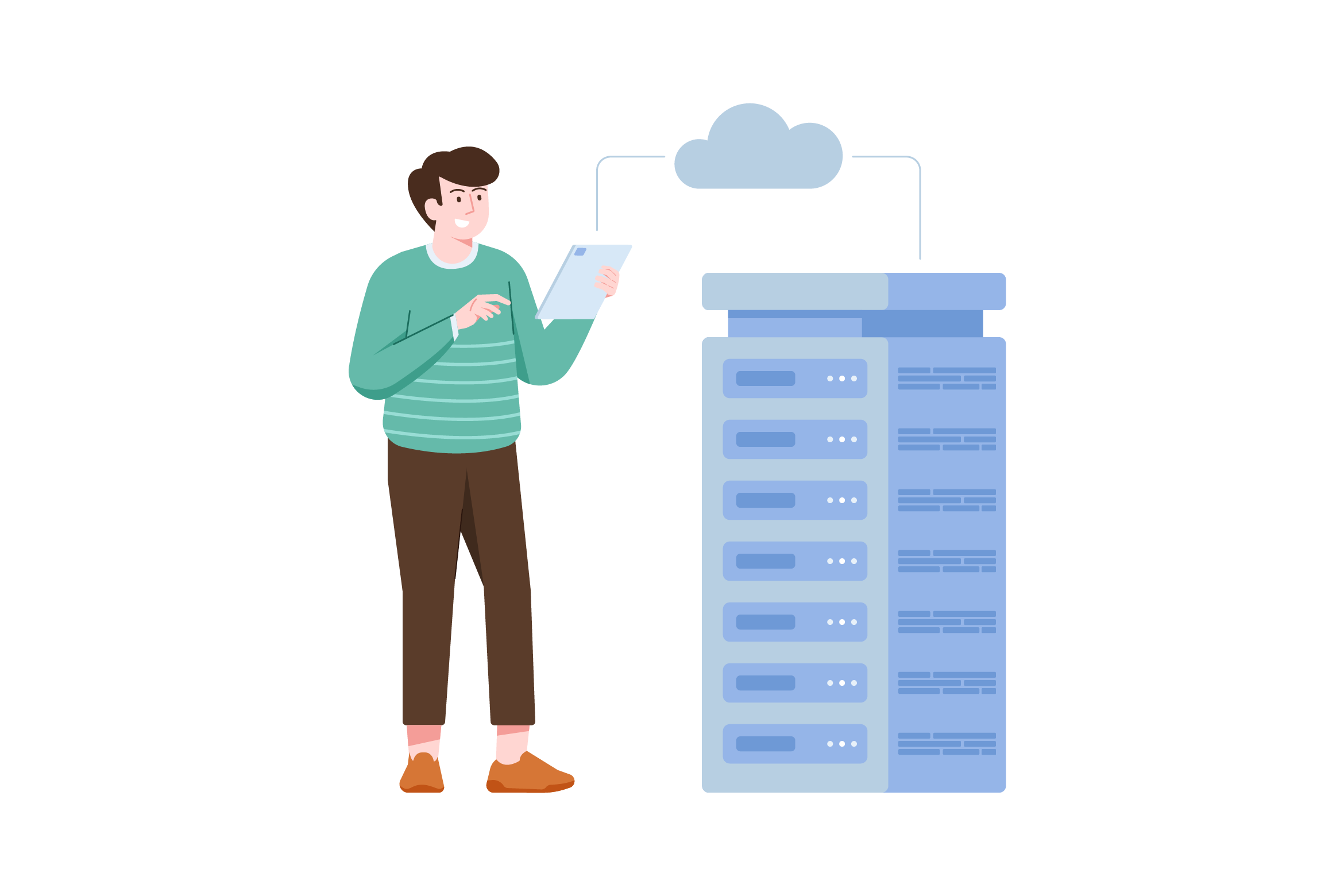 Virtual Support Teks will take these security measures to keep your data safe through our Cloud Computing Services:
Encryption, Backups and Secure data storage.
For example, if you store your company's financial records in a cloud computing company and they get hacked, it's possible for criminals to steal your data and sell it on the black market. When this happens, other companies could end up using "hacked" information when making important business decisions that could hurt your company financially or cause other damage. Cloud computing providers, like Virtual Support Teks, that follow best practices, do everything they can to prevent this from happening by keeping all of their sensitive information encrypted so no one else can read it without permission from an authorized employee at the company itself. This ensures there is no way any external entities will be able to access sensitive information stored on their servers unless they have been specifically given access by someone inside your organization and only for purposes directly related to helping them stay organized within their business needs (for example, payroll systems).
Ready to take your business to the next level with the power of cloud computing? Contact us today to schedule a consultation and find out how we can help.
FAQ About Cloud Computing
According to Microsoft, cloud computing is, " The delivery of computing services—including servers, storage, databases, networking, software, analytics, and intelligence—over the Internet ("the cloud") to offer faster innovation, flexible resources, and economies of scale. You typically pay only for cloud services you use, helping you lower your operating costs, run your infrastructure more efficiently, and scale as your business needs change."
Read the Full Article Here
Some benefits to using cloud computing services are, Reduced IT costs, Scalability, Business continuity, Collaboration efficiency, the flexibility of work practices, and Access to automatic updates.
To read more about cloud computing, check out this article by Business Queensland Here
Private clouds, public clouds, and hybrid clouds all provide different types of computing services. IaaS, PaaS, and SaaS are the most common types of cloud computing services. There are also 3 main types of cloud computing services: Infrastructure-as-a-Service (IaaS), Platforms-as-a-Service (PaaS), and Software-as-a-Service (SaaS).
To read more, check out this article by Red Hat Here
With the Virtual Support Teks team, you can:
Start using your time wisely – With the basics of your company under control, you can turn your attention to more profitable ventures.
Save capital for important projects – : With our flat-rate IT and managed services, you'll save cash every month that would have otherwise been wasted on troubleshooting.
Enjoy exemplary uptime – With Virtual Support Teks, there's no need to worry about network downtime. You can trust that your network will always be running when you need it.
From cloud services to data backup, our custom packages deliver exactly what you need without testing the limits of your budget.
If your company is in Ohio or a neighboring state, contact Virtual Support Teks today!
Call Now: 440-678-8357