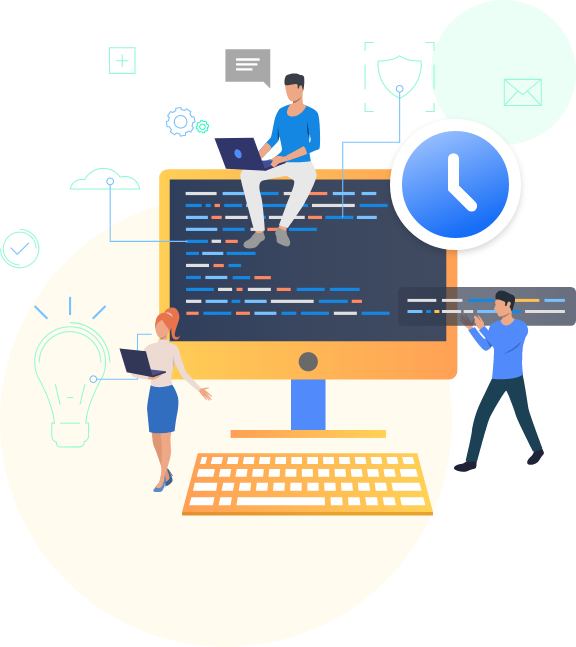 The cost of hiring a full time IT technician can be astronomical. Along with extensive training, it'll cost an arm and a leg to integrate an IT tech with your team, and sometimes a small or medium sized business just doesn't have that kind of capital. When it comes to dependable, hourly IT services and support at a competitive rate, Virtual Support Teks is the go-to solution. We offer a professional and friendly team of experts to help with your everyday hourly IT services.
When you  need help with your hourly IT services, Virtual Support Teks can provide you with the following benefits:
No extra charges – Our hourly IT services rate is all-inclusive and is set by work type performed.
Software training and support – Not only are we there when your business needs help recuperating from a disaster, but we can also help train your team to help prevent the next one.
Help with absolutely anything – From broken computers to the design and configuration of computer networks, we're there for your IT needs
The experience and tech support you'll get with Virtual Support Teks is unbeatable. Call us today to see how our affordable, professional hourly IT services can help your business.
With the Virtual Support Teks team, you can:
Start using your time wisely – With the basics of your company under control, you can turn your attention to more profitable ventures.
Save capital for important projects – : With our flat-rate IT and managed services, you'll save cash every month that would have otherwise been wasted on troubleshooting.
Enjoy exemplary uptime – With Virtual Support Teks, there's no need to worry about network downtime. You can trust that your network will always be running when you need it.
From cloud services to data backup, our custom packages deliver exactly what you need without testing the limits of your budget.
If your company is in Ohio or a neighboring state, contact Virtual Support Teks today!
Call Now: 440-678-8357